Moneyslavering

Some of you may feel a very particular infatuation...

To satisfy your Mistress, do you dream of lavishing her with gifts, of showering her with delightful surprises, all this quite independently of any possible meeting you may have with her?
Would you be thrilled to know she has just received the book she so desires, or that through your care she is now listening to the music she loves, or that at this very second she is enjoying a moment of pure relaxation in the hands of a skilled beautician?

Do you quiver with joy at the idea that your Mistress is taking real control of your life in one way or another?
If this is so, read on ...


Financial Domination as i see and live it :

The commun definition of financial domination is one where a Mistress receives offerings (or gifts) from a submissive without ever having any other form of contact with him. The submissive makes his offering, the Mistress gives nothing in return.

In my case I categorically reject this definition; I consider BDSM to be an exchange, not a one-directional flow.
In my opinion, the simple definition is pure fantasy and, as such, it could never be viable or sustainable in the long-term.

Money slavery is a practice within BDSM just like corporal punishment, for example; however, a money slave is very rarely a masochist and his submission is almost exclusively cerebral.

It is thus the Mistress' task to nurture this submission.
This is where my experience and mastery of the mysteries of Domination are fully revealed.... As every submissive is different, I shall not give further details.

Have these words touched a nerve?
Let me show you how I can bring your dream to life.....


The means I employ with my money slaves :

"I am here to build, not butcher"
There are many who have heard me say these words, but for money slaves, they are truer than ever.

I have no desire whatsoever to ruin you financially or to put you or your loved ones into any kind of financial difficulty.
Your happiness will lie in pampering me, secure in the knowledge that your kind attentions are in turn making me happy
This is my goal.

Depending on who you are I could always:
- take control of your computer under your very eyes, rummage around in your files, check out your search history, read your emails, block your access to certain websites, for example...
- deny you access to the internet except during times determined by me.
- block access to your computer until such time as you honour your side of the contract, etc.

These are, of course, only examples - I may choose entirely different ways, who knows?
Just so you can have a little inkling of what I am capable of...

Excited by the idea of seeing me take control?
Then check out these job vacancies!


Job vacancies :

Please ensure you clearly indicate the position you wish to fill. I will of course carefully consider all applications but when it comes to the place I choose for you, my decision is final.
It goes without saying that any gift or offering you provide outside of a session can never be used or part-used to settle any future session.

My bills and my pleasures run quite independently of my Dungeon - do not mix them up!
This is about me and only me!


Shopping-piggy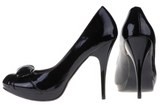 Lucky you!
You will be able to take part (by proxy) in my shopping! I will be buying shoes, lingerie, handbags etc.
I will see to it that you receive photos of the lovely things I buy myself, thanks to you, my dearest shopping-piggy.

Duty : 100€/month


---
Beauty-piggy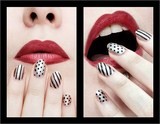 Your generosity will ensure that your Mistress will be able to raid the make-up, beauty and manicure departments of her favourite stores. And let's not forget the hairdresser!

As a thank you, you will get some pics of my purchases..... manicures and pedicures all taken care of thanks to my beauty-piggy!

Duty : 50€/month
---
Relax-piggy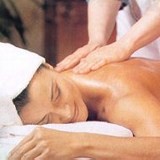 This is a particularly important position among my piggies since you will be offering me a hammam, some relaxing beauty care or a wellness massage for one hour every month in my favourite beauty salon.

Hard of course to send you any wellness, but, count on it, I'll be thanking you personally!

Duty : 80€/month
---
Flower-piggy
Even when the skies are grey, my house blooms with the bouquets offered by my flower-piggy! Bring the sun into my life by sending me a magnificent bunch of flowers every month through www.aquarelle.be

Of course, to show how grateful I am I will be sending my flower-piggy a photo of each and every bouquet I receive!


Budget: € 50/month
---
Culture-piggy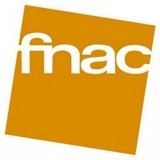 Your Mistress simply adores books! Quench her thirst for culture!

In return, pics of the works I unearth and perhaps a few choice quotes to boot.....




Duty : 50€/month
---
Movie-piggy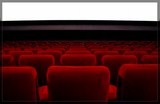 I love going to the movies with the girls, so I'm sure you'd just love to offer me a monthly UGC Unlimited card (and, if you're really generous, one for one of my friends too).

I'm sure my movie-piggy would want to go and see the films his Mistress has seen, wouldn't he?


Duty: €35 / month

---
Electro-piggy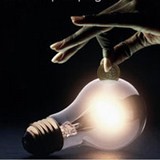 We all know a computer needs electricity to work, don't we?

Electrabel sends me its best regards every month - you will do the same!





Duty : €70 / month
---
Web-piggy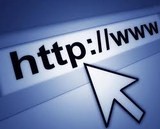 This particular piggy is going to ensure I can keep on bedevilling you by mail or by phone, so he really is an important one, this one!
He will look after my internet /telephone /television subscription.

My web-piggy will be allowed to contact me by mail, even if it is just to make sure he has taken care of the bill!

Duty : 70€/month
---
Home-piggy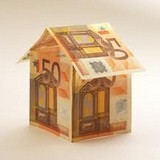 Those who have seen my residence know how beautiful it is and how much I love it. Who among you wants to do his bit by taking care of the rent, either in part or in full?


Now that would be well worth a few photos specially taken for my home-piggies!


Duty to be defined with piggy
How to become one of my Money slaves?

If you hope to join my herd of pampering money slaves, read the following instructions very carefully:

1. Select a gift from among one of my Amazon wish-lists and send it to me
or
Send me a minimum of 50 Euros via PayPal to my account at miss.lilith@skynet.be
2. Send me proof that you have sent the gift, along with your application stating:
first name, age, experience as a submissive, marital status, profession, town of residence and any other information you deem relevant.

3. Upon reception of your gift, I will contact you so that we can outline together the terms your submission to me will take.


Why do I ask for a gift before even beginning to discuss your submission?


Remember what we are talking about here: money slavery.

This is a very real form of submission, but it can attract unsavoury characters who do not respect me for who I am. These people get great pleasure from making me waste my time, one of the worst forms of disrespect, as I see it.

If you are not one of these worthless creatures, you will see nothing out of place in proving your worth by making this gesture of good intent.